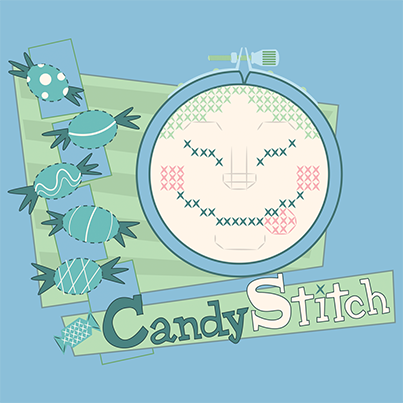 Welcome to Candy Stitch, Candy Skein's cross stitch and embroidery department.
All Candy Stitch patterns are digital downloads, with no shipping required! Simply purchase a pattern and receive an email with the digital file attached.
 Each cross stitch pattern will include a colored version of the pattern, DMC floss color key and recommendations for cross stitch fabric.
All kits for cross stitch and embroidery include all that is needed and ships!